One Comment
Badmommy:
August 30th, 2013 at 6:49 am

Have you mastered that yet, Maddie, LOL? Judging from the condition of my floors, I have not. But the anxious one sometimes takes a wet-wipe to the spots on the floor if he's extra nervous. Or weeds in the garden. I approve. But I can't somehow generalize this skill out to other household chores. . .ah, teens.
Archives
Follow @MadMcEwen

Get the code:- Cute or cut and paste from this little boxy thing below
About me
Ex-pat from the UK. Middle aged, bifocaled and technically challenged. My Significant Other and I currently enjoy fragile custody of 3 minors and a major, two girls, two boys, two with blue eyes, two with brown eyes, two with autism, two without.
Best audio explanation of proprioceptive input from Radio Lab:-



IComLeavWe: Join the Conversation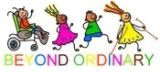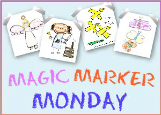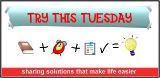 Blogroll
My Other Blogs
Categories