2 Comments
farmwifetwo:
September 2nd, 2013 at 6:12 am

Send him out to the tobacco field…. then he'll appreciate sock sorting. My eldest enjoyed a week and a half of mornings hoeing this summer. He got pd for it.

Rachel:
September 4th, 2013 at 5:25 pm

My solution is just to wear odd socks whenever I think I can get away with it.
Archives
Follow @MadMcEwen

Get the code:- Cute or cut and paste from this little boxy thing below
About me
Ex-pat from the UK. Middle aged, bifocaled and technically challenged. My Significant Other and I currently enjoy fragile custody of 3 minors and a major, two girls, two boys, two with blue eyes, two with brown eyes, two with autism, two without.
Best audio explanation of proprioceptive input from Radio Lab:-



IComLeavWe: Join the Conversation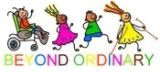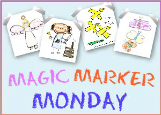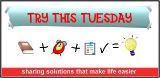 Blogroll
My Other Blogs
Categories